Happy Tuesday everyone! I'm doing a Top Ten Tuesday after a while. This week's topic is a Character Freebie. I'm gonna list my favorite characters with redemption arcs. Now, I've read more character redemption arcs than I can count. But these are the ones which I loved more than the others.
FYI, the brilliant fanarts featured here are certainly not mine!
Top Ten Tuesday was created by The Broke and the Bookish in June of 2010 and was moved to That Artsy Reader Girl in January of 2018.
---

1. Boromir (Lord Of The Rings) : How can any list about redemption be complete without Boromir? He's one of my most favorite characters from the series.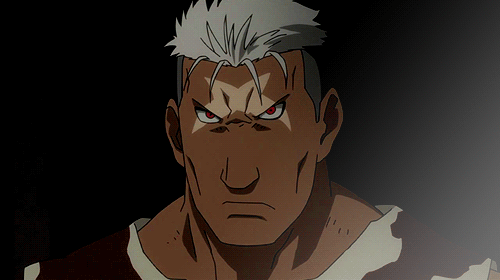 2. Scar (Full Metal Alchemist) : Boromir could be considered harmless when compared to scar. He killed too many good people for that. But empathizing with him becomes easier once you get to know his story.
3. Minya (Strange The Dreamer) : For a large part of the duology, I felt an immense hatred for Minya. I knew why she became the way she did, but it just could not justify what she did. But by the end, she made a solid place in my heart.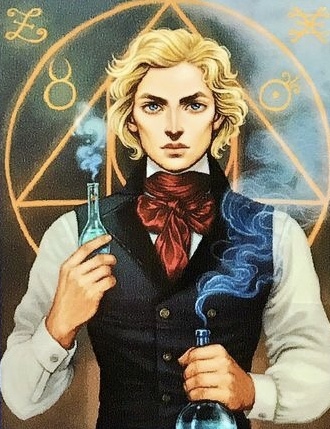 4. Thyon (Strange The Dreamer) : Is it cheating if I list two characters from the same series? But how can I help it? They had the most satisfying character arcs and I couldn't just chose between these two.
5. Akiva (Daughter of Smoke and Bones) : I know. I used three characters by one author. Am I lazy or what? But, she just writes redemptive arcs so well! And Akiva more than redeemed himself for the chaos he struck out of vengeance for losing his love.
6. Hugh d'Ambray (Kate Daniels & Iron Covenant) : Hugh d'Ambray had a satisfying redemption in his own series Iron Covenant after being abandoned by the man he considered everything. He was a grade A evil a'hole initially and it was great to see his fall from grace and find his feet.
7. Froi (Lumatere Chronicles) : We're talking about a character who tries to force himself on the protagonist in the first book and then goes on to have his own book. He doesn't go through an overnight transformation. It's not an easy journey. He doesn't become perfect. But he goes on to make you care for him. So freaking much.
8. Rhysand (A Court of Thorns and Roses) : Is it a redemption arc when a character is not a misguided evil to start with? Rhys was a misunderstood hero, to be honest. But when you think about it, this is a character that does a lot of evil things just to keep his people alive and safe, for the greater good. And Sara Mass does a brilliant job in crafting the journey of his extremely flawed and yet well-meaning character. In the end, it's clear that he's a marshmallow.
9. Severus Snape (Harry Potter) : Another character without whom any redemption list is incomplete. Snape wasn't perfect. He was a bully. But he protected a lot of people over the series, even all the while treating then like crap. I don't love him as much as certain Potterheads do. But he's definitely one of the best written characters I've personally read.
10. Regulas Black (Harry Potter) : Regulas Black is such an underrated character! His arc was so minor and unacknowledged in the books. He died without the world knowing his redemption. It still makes me sob thinking how even to his last breath, he would rather sacrifice his own life than have his servant – a house-elf – be hurt, unknown to the world.