Hello all! So, I don't have a list of books I want to read just for Spring 2019, like the topic of this weeks TTT suggests. So I'm just going to list the recent additions to my Goodreads TBR.
Top Ten Tuesday is currently being hosted over at That Artsy Reader Girl.
---

Well Met: An enemies-to-lovers rom-com set in a small town. Count me in.

Releases – September 3rd.
Skyward: So what if I haven't been able to read Mistborn yet? I'm still allowed to add another book by Brandon Sanderson to my TBR. Okay?
Releases – November 6th.

Sapphire Flames: The latest book on the Hidden Legacy universe which I really love. I'm excited to meet my favorite cast of characters.
Releases – August 27th.
The Seduction Expert: A contemporary romance with the main theme of women empowerment? Can I resist?

Releases – May 27th.
Husband Material: This one's about a widow who relies on data and algorithms to find balance in her life. The premise interests me. But the reviews have been mixed. So I might not end up reading it. Who knows?
Releases – December 30th.
Passion On Park Avenue: I can always trust Lauren Layne to appease my heart with a good romcom. This one has the enemies-to-lovers trope that I simply adore. And it's about 3 friends. Definitely ticks all the boxes for me.
Releases – May 28th.

Messy, Wonderful Us: A women on a journey to Italy to find out more about her mother with her best friend on tow. I always love myself a good fiction focusing on families and friendships. I hope to not be disappointed by this one.

Releases – May 30th.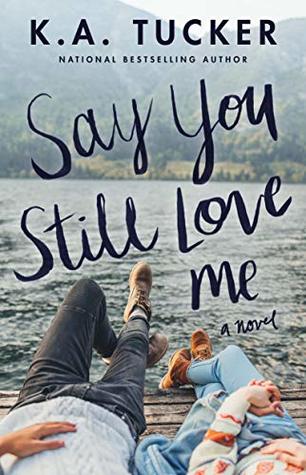 Say You Still Love Me: K. A. Tucker? Yes. Second chance romance? Yes. A rich girl and a guy from the wrong side of the tracks? Yes. Please please don't let me down!
Releases – August 6th.

The Friend Zone: The maid of honor about to secretly go through a medical procedure which would make her unable to conceive. A best man who wants a big family some day. The attraction is real. So is the conflict. I can't wait to see how the author handles such a great premise!
Releases – July 9th.
The Bride Test: I liked The Kiss Quotient a lot. But I'd have loved it if I'd read it when I was in a mood for the kind of romance it was. So I'm hell bent on picking up The Bride Test, a sequel to the Kiss Quotient, when I'm in the right mood for this. But make no mistake, I'll definitely read this one.
Releases – May 7th.
---