Author: Sun Kki
Links: LINE (You can read the webtoon here) |  Goodreads
Publisher: Naver
Genre: Young Adult; Contemporary; Romance; Webtoon; Manhwa; Graphic Novel;
---

Having returned to college after a year long break, Hong Sul, a hard-working over-achiever, inadvertently got on the wrong side of a suspiciously perfect senior named Yoo Jung.

From then on her life took a turn for the worse and Sul was almost certain it was all Yoo Jung's doing.

So why is he suddenly acting so friendly a year later?
---
So I'm on a reading spree of Webtoons and Mangas these days. So, for those who don't know – Webtoons are digital graphic novels/comics in Korea. Sort of like Mangas (Japanese graphic novels/comics) and Manhwas (Korean graphic novels/comics), except you read it online. Interestingly, for reasons beyond my grasp, the volumes are called seasons and chapters are episodes. The webtoon has a total of 4 seasons, and 301 episodes.
A little backstory at first. Cheese in the Trap is perhaps the most popular webtoon till now. So popular in fact that it has both a movie and a drama adaptation. But none of them are as good as the webtoon. The drama aired back when the webtoon had not been completed, and although it had a promising start, it went haywire at the end. (The ending was so horrible that the  backlash was also of massive proportions. I watched the drama and the backlash was truly justified.)
Story
Junior year starts off on a weird note for Seol. A department senior she is wary of is suddenly being very friendly and wants to hang out with her. Jung Yoo is the popular senior that everyone wants to be close with. He's handsome, rich and polite. A model student, he also happens to be the top of the department, and consequently the original contender for a scholarship that ultimately Seol got. He's the one person girls want and guys want to be. He's also extremely generous, always being the one paying for drinks and dinners.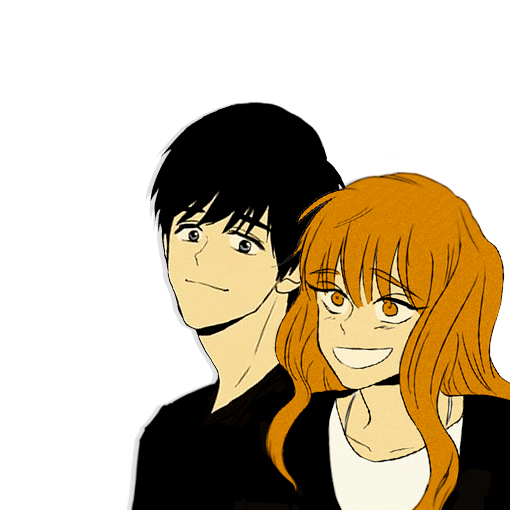 But Seol has seen a side of him unlike anybody else. We see through flashbacks, their first meeting which got them off on a wrong foot, the eventual mishaps that keep happening to Seol. From stalkers to sabotage by jealous classmates, nothing went smooth for Seol in her sophomore year, so much so that she wanted to take a gap-year. While Seol has no evidence that Jung was behind it, her instincts tell her that it was him. Are her instincts right or is it just paranoia?
Narration
The narration of the story does wonders in making it even more compelling. Initially, we only see Seol's point of view. The juxtaposition of the present timeline and her past is very fascinating. At first, we only see things from her perspective. It's also interesting because we see Jung being the good Samaritan to Seol in the present time, but then we see his cold side in the past. We are left as confused as Seol. But then we see the same flashbacks from the perspective of other characters and the narrative totally changes. It's even more fascinating in the later stages of the story when we slowly start to see things from Jung's eyes.
Characters
The characters are the USP of the story. I have never read such complex, layered set of characters together. Characters that start off as minor or insignificant later turn out to become pivotal to the story. And there are many of them. A number of characters from Jung and Seol's department play major parts.
The main characters are Seol, Jung and Inho. Make no mistake, this is no love triangle. Inho and his sister Inha are two orphans who were taken in by Jung's father when they were young. Although, they were friends, somethings happened to sour them. Now, Inho and Jung can't bear each other's presence. And Inha has become a gold-digger of sorts, leeching off others.

Inho starts getting close to Seol after he returns to the city and sees her closeness with Jung. He's childish, short-tempered and impulsive. But he has a good heart. His friendship with Seol was one of my favorite things to read. He has his demons, a broken that put a stop to his hopes of being a pianist. But he's loyal to fault and protective of Seol.
Seol is an interesting protagonist. When we start off, she's quiet, reticent and unassertive. She easily lets others walk over her. She also has been neglected by her parents in favor of a younger brother. She is smart, determined, observant and hard-working. But as the story progresses, we see her become assertive and and feisty if not a little manipulative thanks to Jung's influence.
Jung is the most complex character I've ever read. He's a mystery for 90% of the story. One moment, he makes you go 'Aww', and the next moment he creeps you out. You will love him but also be wary of him. I thought for a long time that he might be a sociopath. But as the story progressed, it became even more difficult to catalogue him into a box.

The characters that I genuinely adored are Bora and Eun Taek, who are the besties of Seol. They are better friends to her than she is to them. The best part about this webtoon is that the characters are all people we see around us. Even Inha who gives an initial impression of being a manipulative gold digger, has layers and layers of complexity. The depth in the delineation of all the characters – major and minor – makes it one of the best work of fiction I've read.
Setting
Although the story is set on Korea, it's as relatable as it can get. Anyone who's gone to college will be able to connect with the characters and the scenarios. Be it the group assignments, the part-time jobs, the competition or the obnoxious senior who always leeches off others' hard work or the nerd who feels bitter and unappreciated. We've all seen it. While Seol gets a little too much of her end of the short stick, it never for a moment feels over the top.
Romance

The evolution of Jung and Seol's relationship starts from an uncomfortable friendship, to awkward dating phase to a slower and deeper understanding of each other. I won't deny that there were some instances that I felt that there were toxic elements in their relationship. But those were sort of addressed.  And I liked that while their relationship is a major storyline, it is not always at the forefront. It always comes down to the growth of Seol, Jung, Inho and all the other characters. I also like that there was no tangible love triangle, even though there were shipping wars.
A special mention for Eun Taek and Bora, who have the most adorable romance!
Art
Art is an important component of any graphic fiction. The art is beautiful here too. While it can be a little cartoonist with the expressions at first, but it gets better as the webtoon progresses. The maturity of the characters is visible through the art too as much as the story. I also like how each character has its own features. I've read mangas where most characters are drawn with same features, just different hairstyles. But every character has their own unique style. And I appreciated that.
Ending
There are so many arcs in the story which make you want to pull your hair in frustration. But they always culminate on a satisfying note. The ending of the whole story was also very satisfying. Almost every character gets a satisfying resolution.
—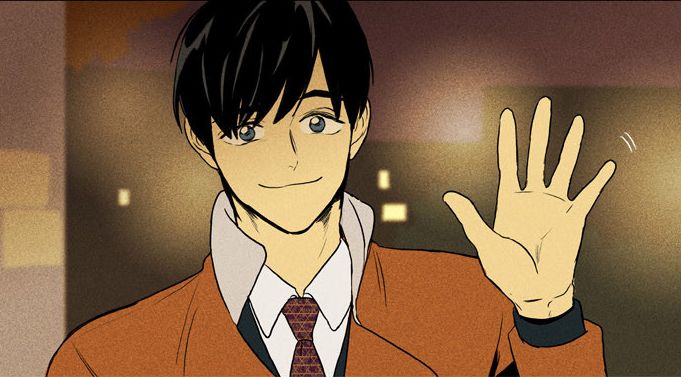 Hello! Still with me?
I won't be surprised if you skimmed through my review. It's LONG, I know. But we're talking about a 300-episode long webtoon here! All I can say is whoever starts it will have a hard time leaving it incomplete. It's addictive as hell. Strongly recommended.
---
★★★★★