Happy Tuesday, y'all! Today's TTT topic is Page to screen freebies. I've chosen to list down books whose screen adaptations I'd  be scared to watch. In other words, these are books which I absolutely adore and have potential to make for amazing screen adaptations. But I'm scared that they're gonna be ruined in the hands of other people. (Case in point, Game of Thrones) So, I want to see the screen adaptation but also don't want to see it, because I love the books too much!
Top Ten Tuesday was created by The Broke and the Bookish in June of 2010 and was moved to That Artsy Reader Girl in January of 2018.
---
Fantasy Series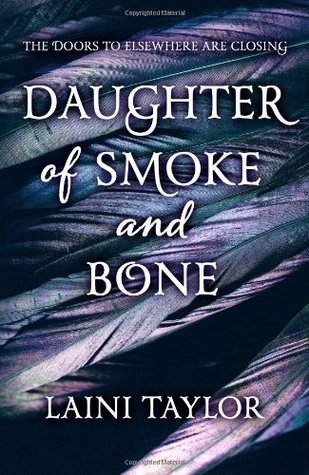 Lumatere Chronicles : My love for this series knows no bounds! But there are so many character and so many details in this series that would need a lot of care to be done justice to.
Daughter of Smoke and Bone : This is such a rich universe that I'd love to see come to life! But I'm sure different people would have different ideas. This is one imaginative world! Chimeras, angels, different worlds and what not! It would be a mammoth task to make it work. But if executed well, this would be a screen adaptation for the ages!
Kate Daniels : What I wouldn't do to get a TV show on Kate Daniels. It would be like Buffy the Vampire Slayer! But again, the idea scares me as much as it thrills me. Because there's a lot of characters, a lot of creatures and a lot of mythologies at play here. We're talking about 10 books of plot here!
Strange the Dreamer : Another series by Laini Taylor! Laini Taylor creates and builds such amazing worlds that I doubt there's anyone who wouldn't want to see it all come to life. But again, the more imaginative the world, the trickier it becomes to adapt it!
Six of Crows : Who wouldn't want to see Kaz and his crew on their screens? This would be magic on screen! But if not executed well, a disaster!
Standalones
Sadie : Sadie is just brilliant to read and listen to. I think that a movie based on it would do wonders! But since it's written in a podcast form, making it into a movie might be not as straightforward as it seems. It would be easy to screw that up.
On the Jellicoe Road : I heard about a movie news of this book a long long time ago. I don't know if it will ever materialize but there's too many aspects to this book that would be tricky to adapt to screen.
The Hating Game : I absolutely love this romance. I hear that they're already working on a movie based on this. The idea scares me to no end! Please please do justice to the chemistry between Josh and Lucy!
From Sand and Ash : When I was reading the book, I couldn't help but wonder what a movie adaptation would be like. It would create waves if made well. But there's a lot of factors to keep in mind! It's about the world war after all. and has a very large scope. Can't mess this up!
The Seven and a half deaths of Evelyn Hardcastle : How I would love to see this story in the screen! But, I don't envy anyone having to bring such a complex and intricate plot to life! You know one person whose version of this book I probably wouldn't be scared to watch? Christopher Nolan!
---