The topic this week is standalones that need a sequel. As much as I want to read more about some characters from a book, unplanned sequels are always a tricky thing. I'm too dubious to wish for a sequel because it might ruin the original story. And I didn't want to miss another week of TTT. So I just thought of doing a completely opposite topic. I'll be talking about series that I felt should've had less or no sequels.
Btw, Top Ten Tuesday is hosted over at That Artsy Reader Girl.
---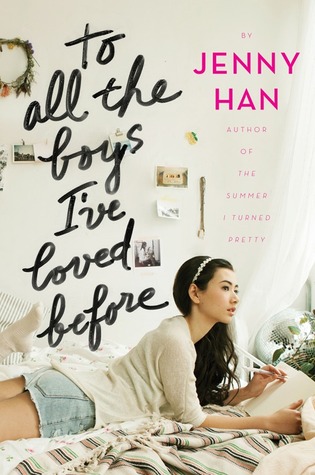 To All The Boys I've Loved Before: This series should've been wrapped up in one book. The story in the second book simply did not deserve a separate book. The third one was not bad but I still think that it should have been one book.

Monsters of Verity: I absolutely loathed that ending. I can't believe I read a whole book just to read that ending.
Elements of Chemistry: Turning a romance with minimal and simple plot into a trilogy? Yeah, no.
Me Before You: I didn't read either of the sequels but I've heard enough to know that it was the worst idea ever!
The Royals: Just…. no.
Tristan & Danika: In case it hasn't been clear yet, I have a serious issue with romances getting sequels with the same main couple. Particularly romances which have couples getting together and then breaking up due to a misunderstanding. That does NOT deserve 3 books.
Vampire Academy: 6 books in the series. 3 would've been more than enough.
Divergent: The most horrible and awful ending in the world. The third book felt like a book with entirely different world of characters who just shared the names of the people I rooted for in the first two books. And the extra books on Four also didn't do any justice to the characters.
Outlander: By that third book, I was just done, and was in no mood for continuing the series. The writing was amazing, okay? I just did not care any more about the characters.
The Hunger Games: Not a fan of the series. But I liked Catching Fire. Mockingjay felt like a disservice to the series, though.
---
I might as well have named this Top Ten Unpopular Opinions of Mine. I just feel what I feel.