Hello all! Back with another TTT entry for another week. I'll just name the most recent entries to my TBR based on my Goodreads Want-To-Read list.
Top Ten Tuesday is a blog meme hosted by the awesome That Artsy Reader Girl.
---
What The Wind Knows 
Amy Harmon is one of my top favorite contemporary authors. And I absolutely loved the last historical fiction she wrote – From Sand And Ash. She's a master at creating a mood in her books. This one's a time-travel fantasy set in the Ireland of 1921. I can't wait to get my hands on this one!
Goodreads Link – here.

The Place On Dalhousie
I could write essays on how much I love Melina Marchetta, okay? History suggests that if I read a book written by her, I'm bound to love it. I've been waiting for this book since I read the short story When Rosie Met Jim which is sort of a prologue to this book back in 2017. This book couldn't come soon enough.
Goodreads Link – here.

Circe
I love Greek Mythology, retellings and strong women. This book happens to have all of them. Need I say more?
Goodreads Link – here.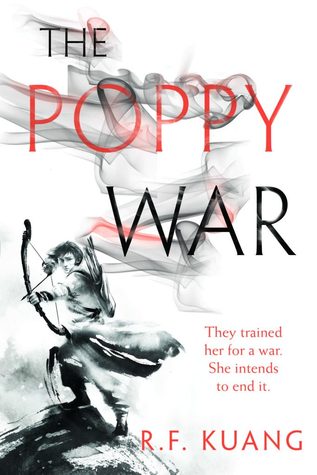 The Poppy War
I found out about this book a little later than I'd have liked thanks to a friend's review of it on Goodreads. The premise, the genre and the word-of-mouth – everything about this book compelled me to add it to my TBR.
Goodreads Link – here.

The Unhoneymooners
Two words. Christina Lauren.
A wedding? The bridesmaid and the best man? Hijacking a honeymoon? A lie about being married?
Gimme already!
Goodreads Link – here.
The Girl He Used To Know
This is one of the very first books I requested for in Netgalley… and got refused. So this was one of those cases of wanting what you can't have (for the time being). And of course I love the sound of the book.
Goodreads Link – here.
We Came Here To Forget
The cover was the first thing that attracted me. The premise of a young olympic skier escaping to Argentina after losing everything and reinventing herself with a group of expats was what sold it for me.  Hoping that it will be a good one.
Goodreads Link – here.

The Vanishing Stair
I've just started Truly Devious. And I'm really liking it so far. So I just went ahead and added the sequel to my TBR. I'm hoping to love the series even more as I go ahead.
Goodreads Link – here.

The Beautiful
I can't remember the last time I was this intrigued by the premise of a Young Adult with vampires. This one also happens to be a historical fiction. And this is Renée Ahdieh we're talking about. Can you blame me for having high hopes?
Goodreads Link – here.

Park Avenue Summer
Mad Men meets Devil Wears Prada. This book promises an insider's look at the rise of Helen Gurley Brown- the woman who changed the dynamics of what magazines would do as an editor-in-chief at Cosmopolitan – through the eyes of her assistant who I assume is fictional.
I'm really intrigued and excited by the sound of this book. Hope it won't disappoint.
Goodreads Link – here.
---
This is it. Fingers crossed that these books live up to my expectations!
2019, please don't let me down!