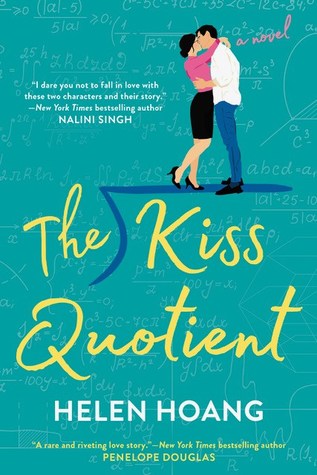 A heartwarming and refreshing debut novel that proves one thing: there's not enough data in the world to predict what will make your heart tick.
Stella Lane thinks math is the only thing that unites the universe. She comes up with algorithms to predict customer purchases — a job that has given her more money than she knows what to do with, and way less experience in the dating department than the average thirty-year-old.
It doesn't help that Stella has Asperger's and French kissing reminds her of a shark getting its teeth cleaned by pilot fish. Her conclusion: she needs lots of practice — with a professional. Which is why she hires escort Michael Phan. The Vietnamese and Swedish stunner can't afford to turn down Stella's offer, and agrees to help her check off all the boxes on her lesson plan — from foreplay to more-than-missionary position…
Before long, Stella not only learns to appreciate his kisses, but to crave all the other things he's making her feel. Soon, their no-nonsense partnership starts making a strange kind of sense. And the pattern that emerges will convince Stella that love is the best kind of logic…
---
This was such a sweet story! Michael and Stella are the cutest together! If it isn't obvious from the blurb, The Kiss Quotient is sort of a gender-swapped version of Pretty Woman with an autism twist.
I think the twist worked because the plot started off on a refreshing note for me. Stella's character and her vulnerabilities appealed to me. I loved how she's an Econometrician and doesn't let her Asperger's syndrome get in the way of pursuing what she wants.
Michael has a mixed Swedish and Vietnamese heritage. My favorite scenes all featured his Vietnamese family. The chaos borne from Stella interacting with his large and loud family were the highlights of the book for me.
Stella and Michael both suffer from insecurities – each letting their respective situations make them feel unworthy of the other. That's why, it was beautiful to see Michael feeling cherished and valued by Stella, something he was unaccustomed to. But what made my heart swell the most was the way, in the end, Stella deals with what she feels are her shortcomings and comes to terms with them, without the help of Michael.
These little things made this story more than just a sweet romance. Truth be told, I think I made a mistake reading this book now. There were a lot of fluffy romantic parts with graphic details during which I found my interest waning. I should probably have waited for when I was in more of a mood for sweet old formulaic romances to start this book. But that's on me. The book works perfectly fine as a romance as long as you know what you're in for.
---
My Rating: ★★★☆☆