Hello everyone! I'm back with a tag. And you know how much I love doing them? This time, it's 25 Bookish Thoughts About me. I was tagged by the lovely Rebecca @ bookishlyrebecca. I love her blog! She always comes up with really interesting posts in addition to her amazing reviews. You absolutely should check out her blog if you haven't!
Before I start, fair warning – I might get carried away with my rambling.
---
1. I was primarily a comic fan when I was young. I used to love Tintin, Asterix and even Archies!
2. My love for books started with Harry Potter. My brother first handed me Prisoner of Azkaban when I was in grade 6. I couldn't make head or tails out of that book and returned it to him with disdain. The next day, he gives me The Sorcerer's Stone. The rest as they say is history.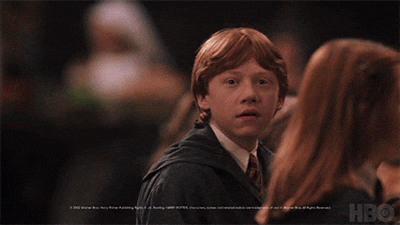 3. I confess to having been a avid fanfiction reader. In fact, after falling in love with Harry Potter, instead of moving to new books, I moved to Harry Potter fan-fiction. I specifically got obsessed with Dramione. Don't judge me! I was an angsty teenager, okay?
4. I grew my affinity for enemies-to-lovers trope mainly because of Dramione. It was through Dramione fanfics that I discovered or rather grew my love for the enemies-to-lovers trope even till this date.
5. I went through an obsessive Manga reading phase for a year or two. I think I read 10 manga that year. I slowly lost interest due to the long waits between the chapters and some manga being dragged too much. I'm looking at you, Naruto.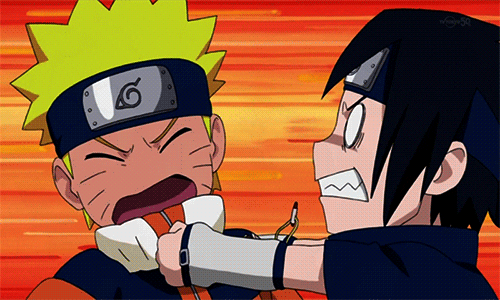 6. I used to love detective novels growing up. I was a sucker for Sherlock Holmes and other local detective novels.
7. I could never get into Agatha Christie for some reason even though I loved detective and suspense novels so much! Something that my friends gave me a lot of grief over.
8. I have grown this habit of reading mainly e-books and being selective about physical copies. I only buy paperbacks whose e-books I have already read and enjoyed a lot. I also pre-order books by my favorite authors who I trust to never disappoint me.
9. I buy hardbacks only for collection. I end up giving away my paperbacks for books that I liked but not wouldn't care to hoard.
10. I need a paperback with me when I'm traveling. For some reason, whenever I'm traveling, I can't make do with e-books only. I need a paperback with me. My backpack always feels incomplete without a book. So, at the cost of pissing my mother off, I always carry a book when I travel.
11. I'm very lazy about updating my bookstagram. I opened it with so much enthusiasm and I wonder where it all went. It's probably been more than a month since I last updated it.
12. I can never sustain interest for dark romance or eroticas. I sometimes get these moods to read dark romances or erotic novels but if I cave in to those moods, I end up losing interest halfway through the book, most of the times. So now I rarely ever read those genres.
13. I never start a book if I have a short window of time for reading. I don't like taking very long to finish a book unless it's so boring that I can't help myself. I am a fast reader and more often than not, can finish a book in one sitting.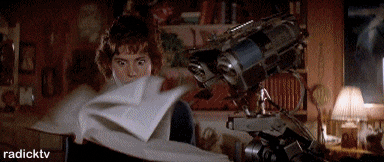 14. A foolproof way of getting me to start a book would be to get me to watch its screen adaptation and enjoy it. If I like a movie or TV show, then there's 101% chances of me checking out its book right away.
15. It's tough being a reader of foreign literature in my country. One of the biggest things I dislike about living in my country is how troublesome it is to find some books locally or how expensive they are. If I want a new book that's not too hyped or the author not too popular then it's very difficult to find them in the bookshops here. We don't even have Amazon here, but rather third parties who we have to order through and the shipping costs are unbelievably high! Another reason, I don't usually buy physical copies of all the books I read. Reading is an expensive habit for sure.
16. Because of this habit being expensive, I had a phase in my teenage years when I would illegally download e-books to read them in my desktop. I know. That was horrible of me. But I think as a punishment for that, I ended up being the only person in my family who has to wear glasses (as I would stay up late and secretly read those e-books with lights turned off). Also, I ended up owning paperbacks of those e-books later on. So I hope that makes up for it.
17. I have started refraining from starting series that are not finished. It's a torture starting unfinished series and waiting for the next books to come out.
18. Witty banter in a book is my weakness. Nothing gives makes my heart leap in joy than seeing characters engage in banter in a book. In fact, that's what made me fall in love with a book like Gone with The Wind, in the first place. That banter between Rhett and Scarlett makes me want to pick up the book again.
19. I can read a book at any place but it needs there needs to be silence. I hate it when there's talking in background when I'm reading. I need it to be totally silent or maybe at times, music of my choice playing in the background.
20. My favorite reading position is lying down. I love nothing more than lying on my bed and reading.
21. I rarely DNF a book. I might skim over some parts if it bores me. But I rarely DNF it. A book has to be absolutely horrible for me to DNF it.
22. I always start writing a review right after I'm done with a book. That's one of the reasons I started blogging in the first place because I needed a platform or medium to vent about my feelings about a book right after reading it.
23. I like flawed characters. Characters with grey shades always interest me more than characters who are written to be perfect or self-righteous.
24. I can never say no to a friends-to-lovers trope. I used to love enemies-to-lovers initially. But I grew to prefer friends-to-lovers more. There's something about the feeling of longing and confusion that appeals to me about this trope.
25. I love buying books as gifts. Books are the best gifts, okay? Both for giving and receiving. Well, next to chocolates, of course.
I won't be tagging anyone. But please feel free to do this post if you're interested. What's the biggest bookish fact about you? Do let me know in the comments below!