Tags are the best things! And this one seems like so much fun. Thanks to  Sara @ Bibliophagist for tagging me in this. I think I've already said before how she's one of my most favorite book bloggers. I love her book reviews and tags! So make sure to check out her blog if you haven't already.
---
RULES
Tag the creator (bookprincessreviews) of the DHM Tag.
Thank the person who tagged who.
Answer the questions.
Tag five more people.
---
Halloweentown: Where is your favorite place to go for Halloween or a place you want to go?
Well, we don't really celebrate Halloween here in my country. But if I were to ever celebrate Halloween, I think I'd like to visit New Orleans. That is one of the spookiest places I've read about, with its reputation for voodoo and haunted places. I also would love to visit Transylvania in Romania. Transylvania has always appealed to me for its beautiful landscapes and Gothic structures. It always seemed to me the perfect setting for a horror book.
Under Wraps: What's something that used to be scary to you and then you realized it wasn't just the mummy in this movie?
There's a big mosquito problem in our country. So our city corporations have this service of sending out their people with huge mosquite smoke guns (?). And people usually call them to spray inside their homes when they come over to our streets.
Growing up, I was scared of these guns. Firstly, the loud sound they made scared the shit out of me. I would always hide myself and close my ears. Not to mention the smoke and the smell. And I'd always try to stop my parents from letting those people spray inside our house. What kid would like their house to smell like that and be all smokey? So, yeah. I was scared of these things.
But now I'm an adult and I know better to be scared of them. Granted, I still find their smell and smoke unpleasant. Thankfully, we don't see much of these guns anymore.
Tower of Terror: What is the scariest place you've ever been?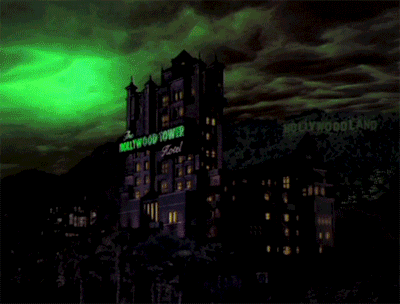 I can't think of any particular place, really. All I can say is that any place would be scary if I didn't have my family with me. Like I remember once nobody came to pick me up for 2 hours at my school and I had a legit panic attack. I also would be scared in crowded places like fairs and festivals.
The thing that probably comes closest to a scary place would be the graveyard behind my elementary school where a couple of the boys from my class went to once and I tagged along. I don't really remember being terrified but I'm sure I was at least a little scared. By the way, who the hell builds a school beside a graveyard?
Twitches: If you could be any supernatural creature, what would you be?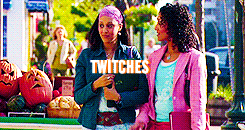 An angel, probably? That'd be cool.
Don't Look Under the Bed: Were you scared of monsters when you were a kid? When did it stop?
More than monsters, I think I was probably more scared of the unknown, be it an unknown person or place. I probably still am.
Phantom of the Megaplex: Do you watch scary movies? If so, what is your favorite or the one you got most afraid of?
I've only watched a handful of horror movies. And I'd never go out of my way to watch one. I have a problem with nightmares, so I usually steer clear of scary movies.
The scariest movie I've watched is probably The Ring.
The Scream Team: Who would be on your dream team if you went on a ghost/supernatural creature hunt?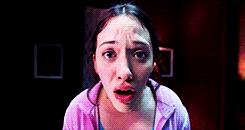 Kate Daniels. From my favorite urban fantasy series. Undoubtedly the best badass heroine I've read.
Mom's Got a Date with a Vampire: Have you ever witnessed
something/someone that could only be explained by the paranormal? If yes, what/who?
No. But I've had enough experiences shared with me to believe in the paranormal.
---
I'll tag
Meowcartblog | Fictionnochaser | Daisygal | Mariam | Lindsey
Of course, no pressure if you've already done this tag or don't feel like doing it! If you want to do it and I haven't tagged you, let me know!