Fall is here and so is Top Ten Tuesday list of ny TBR of Fall 2018. It's a weekly thing hosted by ThatArtsyReaderGirl. So this list will include both upcoming releases I plan to read as soon as they come out and also already released books I hope to start this Fall.
Fingers crossed!
So, without further ado, here goes my list –
---

Upcoming Releases That Actually Come Out This Fall
Vengeful| V. E. Schwab : Is there anyone who is NOT excited about this release?
Release Date: 25th September, 2018.
Get it here – Amazon
Muse Of Nightmares | Laini Taylor : I love Laini Taylor. I loved Strange the Dreamer. And I need a happy ending for Lazlo and Sarai.
Release Date: 2nd October, 2018.
Get it here – Amazon
Kingdom of Ash | Sarah J. Mass : I've been low-key following this series. I've probably even forgotten half of what happened in the first few books. But I do plan to give a reread to the previous books. Because I'm sorta looking forward to the conclusion.
Release Date: 23rd October, 2018.
Get it here – Amazon
Consumed| J. R. Ward : I love books about firefighters. Make it a female firefighter and I'm sold.
Release Date: 2nd October, 2018.
Get it here – Amazon
That Night | Amy Giles : I was really intrigued by the synopsis. Hopefully this book will live up to the expectations that I have.
Release Date: 2nd October, 2018.
Get it here – Barnes & Nobles
A Year Of Extraordinary Moments | Bette Lee Crosby : I actually received an ARC of this book. I hope to be reading this in the coming week. I have liked what I've read by Crosby so far and hope to like this one too.
Release Date: 16th October, 2018.
Get it here – Amazon
---

Books Already Released That I Intend To Start Soon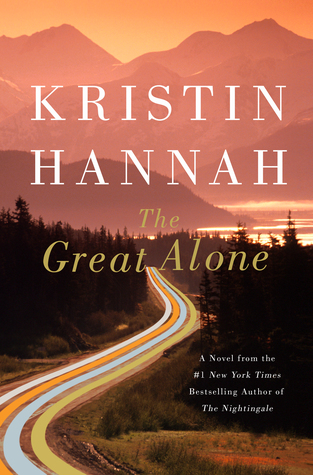 The Great Alone | Kristin Hannah : I've heard such good stuff about this book and the author in general that I can't wait to dive into this!
Eleanor Oliphant Is Completely Fine | Gail Honeyman : I've been meaning to start this for months now. Hopefully, putting it here will give me the kick I need to start it!
Children Of Blood And Bone| Tony Adeyemi : Another book I've been delaying to read. I have no excuses for not having started it yet. I really need to start it asap!
Vicious | V. E. Schwab : You can't make me start a book I've been delaying if a sequel has been announced. That was the case for Vicious. But now that the sequel is almost here, I've got no excuse to not start this soon.
---
So, there you go! I hope I can actually read all these books and enjoy them! Can't wait to see everyone else's lists!