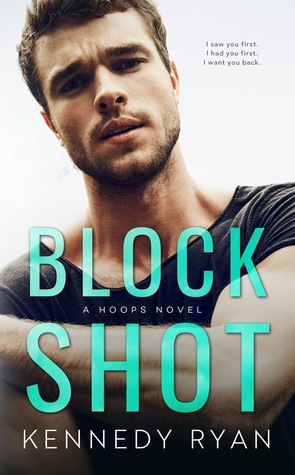 A STANDALONE second chance, enemies-to-lovers romance set in the cutthroat world of sports management.

They're two sharks in a fish tank . . .

JARED

If I had a dollar for every time Banner Morales made my heart skip a beat…
The heart everyone assumes is frozen over.
Her anger is…arousing.
Every glare from those fire-spitting eyes, every time she grits her teeth, gets me…well, you know.
If I had a dollar for every time she's put me in my place, I'd be an even richer man.
I'm a successful sports agent because I assume "no" means you'll think about it.
I'm sure what you meant to say is "Coming right up."
They say even rich men don't always get what they want, but those men don't know how to play the game. The trick is to keep them guessing.
Take Banner. She assumes she's winning, but this game?
She doesn't even know how to play.

BANNER

If I had a dollar for every time Jared Foster broke my heart, I'd have exactly one dollar.
One night. One epic fail. One dollar…and I'm out.
I've moved on.
I've found success in a field ruled by men.
Anything they can do, I have done better.
They can keep the field while I call the shots, blocking them when I have to.
And Jared has the nerve to think he gets a second chance?
Boy, please. Go sit down. Have several seats.
I'll just be over here ignoring the man carved from my fantasies with a lust-tipped chisel.
Oh, I didn't say the struggle wasn't real.
But I've got that one dollar, and Jared won't have me.
---
Okay, I'm conflicted about this one. I liked how it started. I liked Jared and Banner. Both of them were great characters. Banner was the strong, no-bullshit, brilliant girl with strict ethical standards. Jared was also brilliant and a no-bullshit guy. But he had a wholly different moral compass when it came to getting what he wanted. Both of them were perfectly matched. In fact, their chemistry was off the charts. I loved every moment of their interactions and conversations.
And yet, I did not like how they went about with their relationship. Some of the decisions they made were very frustrating for me. I just couldn't be on board with it. And that's where the disconnect happened between me and these two characters.
Kennedy Ryan can write intense stories, that's for sure. And she can create build-up to a love story too well. I had no doubts that Jared and Banner were meant for each other. This, more than anything else, made me sad that I could not fully be on board with the direction the story took.
Also, Kennedy Ryan is an author who makes you want to devour every line she writes. That's why it's a bit disconcerting when there are sentences in between which are weirdly worded.  Like this one – "I've never felt what I did tonight with Jared, but how
can I know what really happened?" Only knowing the context helped me make sense of this line.
Anyways, I guess that's more of an editing issue more than anything else, but when you're in the middle of an intense scene and find a sentence that you need to read a couple of times to try to make sense of it, that's a bit of a bummer.
Long story short, despite its flaws, it still was an intense and interesting read with a strong and badass couple. So if you're fan of intense adult romances, then you should check this book out.
---
My Rating: ★★★☆☆