A new month is upon us. So I thought of starting a segment where I talk about the book releases in September that have me interested.
Mind you, there are myriad of reasons for my anticipating these book releases – It could be because the release if by an author I trust to never disappoint me or a book blurb that hooks me in, it might even be pre-release buzz about the book.
Right now I only have hopes that these books won't let me down. The rest is upto the fates!
---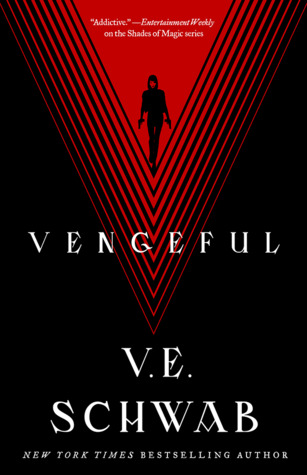 The sequel to VICIOUS, V.E. Schwab's first adult novel.

Sydney once had Serena—beloved sister, betrayed enemy, powerful ally. But now she is alone, except for her thrice-dead dog, Dol, and then there's Victor, who thinks Sydney doesn't know about his most recent act of vengeance.

Victor himself is under the radar these days—being buried and re-animated can strike concern even if one has superhuman powers. But despite his own worries, his anger remains. And Eli Ever still has yet to pay for the evil he has done.
Now, there's an interesting reason I'm looking forward to this book. I was traumatized by the ending of V.E. Schwab's earlier "Monsters of Verity" series which made me reluctant to start Vicious, the first installement of Vengeful. By the time I was fully on board thanks to raving compliments by my friends, the sequel was announced. And I decided to wait till the sequel was released before starting the series. It's finally here and I can't wait to gorge on this series.
You can pre-order this book from Amazon.
JOSH AND HAZEL's GUIDE TO NOT DATING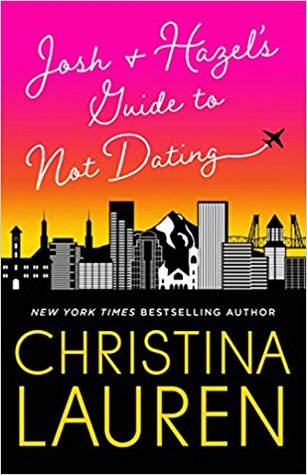 Hazel Camille Bradford knows she's a lot to take—and frankly, most men aren't up to the challenge. If her army of pets and thrill for the absurd don't send them running, her lack of filter means she'll say exactly the wrong thing in a delicate moment. Their loss. She's a good soul in search of honest fun.

Josh Im has known Hazel since college, where her zany playfulness proved completely incompatible with his mellow restraint. From the first night they met—when she gracelessly threw up on his shoes—to when she sent him an unintelligible email while in a post-surgical haze, Josh has always thought of Hazel more as a spectacle than a peer. But now, ten years later, after a cheating girlfriend has turned his life upside down, going out with Hazel is a breath of fresh air.

Not that Josh and Hazel date. At least, not each other. Because setting each other up on progressively terrible double blind dates means there's nothing between them…right?
A crazy larger-than-life heroine and a dependable hero? Lots of awkward blind dates? A combination of the good ol' rommmates and friends to lovers trope? Count me in! It also doesn't hurt that most of the books that I have read of Christina Lauren have been able to entertain me. I actually have high hopes for this one!
You can pre-order this book from Amazon.
It's Khaled Hosseini. Need I say more?
You can pre-order this book from Amazon.
---
Fingers crossed that these books would live up to my expectations. I actually had more releases in August that I was looking forward to. September has fallen short of that. But again, I might chance into more gems later in the month. After all, books that pleasantly surprise you are the best.
What about you guys? What books are you looking forward to? Please share the September books YOU are excited about. I'd love more recommendations.
Thanks!